ABYA: modern-interactive-musical approach to a kabbalistic Tu B'Shevat Seder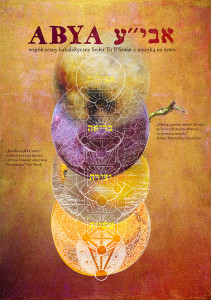 24 Jan 2016 (Sunday) at 7.00 p.m.
where: Galicia Jewish Museum, Dajwór Street 18
tickets: 10/20PLN
reservations: office@beitkrakow.pl or office@jewishtheatre.krakow.pl
Beit Kraków Jewish Community and The Jewish Theatre in Krakow are honored to invite everyone, who is interested in the Jewish past, presence and future to a performative, inclusive, interactive ritual, i.e. a musical approach to a Kabbalistic Seder in Poland. As part of the Tu B'Shevat experience we will provide innovative contemporary Jewish music, deep spiritual experiences and a traditional choice of Israeli fruits and wine. Information & reservations: office@beitkrakow.pl
And for those of you who would like to learn more about the symbolism of a Tu B'Shevat Seder (a ritual holiday meal), about sefirot (aspects of G-d), or the arba olamot (the kabbalistic structure of the spiritual world) come to the open lecture by Rabbi Tanya Segal, which will take place on 24.01.2016 in the Galicia Jewish Museum at 5 pm. Admission Free.